Guest post by Nick Bacon
With innovative products and platforms in the field of live streaming emerging at an exponential rate, it's tough to keep up with what works, what doesn't, and what might if it got a little bit more love. With that in mind, we compiled this review of some of our favorite tools of the trade!
Want to see more posts like this? Subscribe to our newsletter and we'll let you know as soon as they're published!
Email *
Hardware
Blackmagic Decklink Mini Recorder
Why? Over the last few years, the cost of live stream production has plummeted, largely thanks to technical innovations from companies such as Blackmagic. Gone are the days where complicated switcher setups are required just to perform a simple 2- or 3-camera stream. With HD-SDI and HDMI inputs, the Blackmagic Decklink Mini Recorder is a powerful tool – and at under $150, the price is hard to beat!
Best for: Custom-built live streaming computers (you need to plug it into the PCIe slot on your motherboard)
Not recommended for: Folks streaming from laptops, or who require an output feed from their capture card.
Worth mentioning: Don't have a PCIe slot? Just get a Blackmagic Intensity Shuttle (USB3 or Thunderbolt)!
Runner up: Teradek Bolt Pro

Why? Oftentimes, the most time-consuming and frustrating aspect of live production is running, hiding, and securing the miles and miles of cable necessary to connect all your components. The Teradek Bolt Pro removes the need for big cable runs, and at a reasonable cost (under $2,000) it's affordable for most production companies.
Best for: events where running cable might be problematic, like live music events; events that require lots of camera movement within a compact space
Not recommended for: long events (the internal battery on the Bolt Pro lasts about an hour, although it has a 0B 302 series LEMO connector for external power); events where line-of-sight between receiver and transmitter may be compromised by structural elements
Worth mentioning: Teradek makes three models of the Bolt Pro: the 300, 600, and 2000 – with the number corresponding to the total range (in feet) of the device.
---
Software
Wirecast 5


Why? Wirecast is the de facto standard for live streaming software, and has been in the game for a very long time. Wirecast 5 can stream to any live encoding platform with the exception of New Livestream, and offers fully manual control over everything from the resolution to the bit-rate and everything in between. With up to 5 layers of elements, you can create rich, engaging broadcasts very intuitively. You can even pull other RTMP feeds as an input!
Best for: Anyone who wants to produce a live stream on any platform other than New Livestream.
Not recommended for: New Livestream users.
Worth mentioning: 5 had a good run, but was lacking in some key features. Wirecast 6, which came out in November 2014, added pretty much everything Wirecast 5 was missing: playlists, instant replay, a Twitter feed, and better hot keying!
Runner up: Livestream Studio

Why? Okay, we'll admit it. Livestream Studio is really great live streaming software. Its interface feels like a sexy control room, you can output to any platform you want, and it comes standard with everything that Wirecast was lacking. While it's a bit of a resource-hog, it's a fully capable live streaming solution and would make for a smooth transition for anyone coming from the analog broadcast world.
Best for: New Livestream users, broadcast engineers
Not recommended for: Mac users (there's no Mac version), any computers that aren't top-of-the-line or custom-built.
Worth mentioning: Unlike Wirecast, Livestream Studio does NOT give you fine control over resolution and bit-rates of your stream. Rather, it comes with several output profiles from which you can choose. Annoyingly, you can't output a single HD stream.
---
Camera
Sony EX-1r

Why? This camera is a workhorse. Arriving on the scene in 2009, you still find these cameras in the field everywhere, and for good reason. Its low light capabilities are top-notch, the zoom is nice and smooth, and we've never experienced any back focus issues as with other similarly priced camcorders. One of the first cameras to feature dual-slot recording, you could record for an entire day and never even have to switch out cards!
Best for: ENG production, camera rental facilities, press conferences, back-of-the-room event videography
Not recommended for: cinematic production
Worth mentioning: While the EX-1r uses annoying expensive SxS cards, a simple SxS->SDHC adapter allows you to use SD cards! It also pairs well with the Teradek Bolt Pro, as both can run off the same battery for around 3 hours.
Runner up: Panasonic GH2/GH3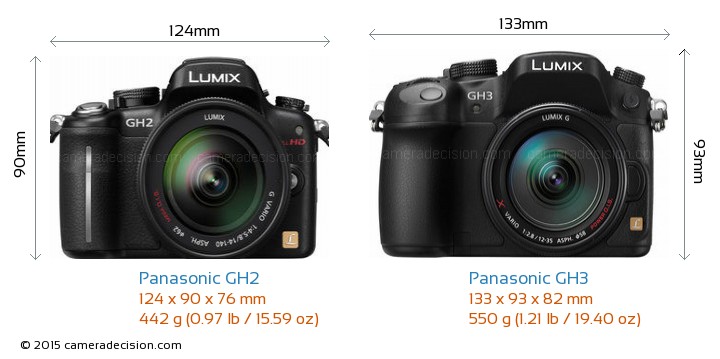 Why? The Panasonic GH2 is a phenomenally versatile camera with an excellent community of support, but one of its best features is probably its most overlooked: clean HDMI output. With the ability to give crystal-clear, 1080p, menu-free video from its mini HDMI port, the GH2 is a great camera for folks looking for a simple one-camera HD live streaming setup. The only downside: it won't output audio, so you'll need to figure out an alternative method to run audio into your computer.
Best for: Folks looking to upgrade from webcams or consumer camcorders like the Canon Vixia HFS200; b- or c-cam shots.
Worth mentioning: Because quality degrades rapidly over HDMI, you shouldn't use an HDMI cable longer than 10 feet for any HD broadcast.
---
Video Streaming Platform
YouTube Live

Why? Another major contributor to the decrease in cost of live streaming, YouTube is the first major platform to offer its services completely free. As of December 2013, any YouTube account in good standing is eligible for live streaming. And it's free to embed!
Best for: Branding your live content and embedding in your website
Worth mentioning: As discussed in this previous post, be VERY CAREFUL if your broadcast contains any copyrighted music. You might get yanked from the air!
Also worth mentioning: Like other platforms, YouTube Live occasionally struggles with audio and video sync issues if you're using the x264 codec. We recommend sticking with h.264 for now.
Runner up: DaCast
Why? DaCast is a true white-labelled platform. For an incredibly low cost (about 5-10% of what other platforms charge), you can embed ad-free streams directly into your website. While the analytics are still questionable at best, DaCast is a truly powerful platform at a very attractive price point.
Best for: Regular production of live events with audiences <100
Worth mentioning: While DaCast does have the ability to create multi-bitrate streams, your computer has to output each stream separately. This puts a greater burden on your computer – so be careful!
Also worth mentioning: We really, really would love to see DaCast implement DVR sometime in the near future. Everyone else does it! C'mon, DaCast!
---
Communication Platform
Twitter
Why? Because of this:
Got a shoutout on @Toontrack live stream of Devin Townsend's concert today. Indeeeeeed #Ziltoid #toontrackmetalmonth pic.twitter.com/F6nU5JqhIf

— Storyboard Concept (@storybconcept) November 27, 2014
With more platforms adopting Twitter APIs to allow for broadcast integration, Twitter is the go-to way to have a live discussion with a global audience about your event. Bonus points if you're able to show their tweets on screen!
Best for: Quick interactions with fans, media, or interested parties Worth mentioning: Hashtagging your event and building up a conversation takes time – make sure to engage with your audience regularly before, during, and after your event!
Runner up: Instagram

Why? Conversation flows freely on Instagram, where people love to give love. While it might not be the best platform for live audience interaction, it's a great platform for your fans to interact with one another!
Best for: #Hashtags. #Lots #Of #Hashtags.
Worth mentioning: Don't forget – you need a smart phone to sign up for Instagram!
---
So, did we miss anything? Let us know what you think!
---
About Nick Bacon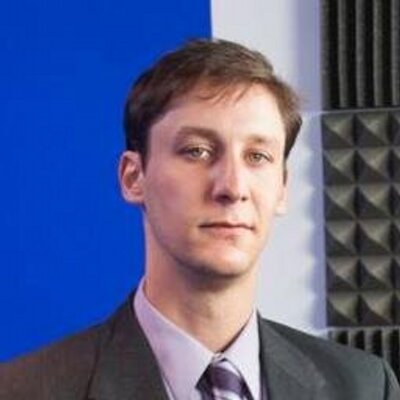 Nick Bacon is an award-winning video producer with a deep interest in new technologies. He's co-founder of Mainstream Media.