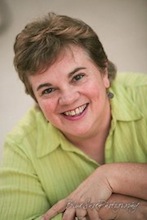 If you're a small business owner or want to communicate with an online audience, you should consider video marketing. I proudly present my Top 3 Tips for Producing Your First Online Marketing Video
1. My first tip is to pay attention to sound.
If you're using a flip cam or a similar video camera, make sure you're in a quiet location so the background noise doesn't bother the viewer. Unless you are shooting a music video, it should be quiet around you. Before you start filming, make sure that you are not going to be interrupted by cell phones, barking dogs, or people chatting in the background. Also make sure your camera is close enough to the subject that you will be able to hear them clearly.
If you're using a camera that will allow an external microphone, look into these sound enhancing options. Shotgun mic, Lapel mic, handheld mic or a wireless external mic.
2. Be short and to the point.
Do you know what WIFT means? It means your viewers want to know what's in it for them so, get to the point right away and then share your information later. Present your message with your audience in mind. Time is valuable and let's face it, if they get bored they will click you off and be on to the next video with-in the first 20 seconds. They don't want to waste time watching a hard sales pitch, a boring commercial or a misleading message.
3. Call to Action.
Make sure you include your contact information and give them a good reason to visit your store, call you, like you on your Facebook business page, sign up for your FABULOUS newsletter or visit your informative website. Think of other ways they can connect with you too like: following you on Twitter, reading your blog or asking a question in an email. Encourage your viewers to follow-up with you in a quick and easy way.
Video can be a powerful tool in communicating with your customers and potential customers too. Just this week I received a glowing testimonial from a client who said he's thrilled about the new clients he's getting from the video's we produced for his website. He's had such an increase in business he's asked us to record a video every month for him. The first video we shot was an introduction on his front page so people could get to know him. Know, Like and Trust is what your customers want and video is the easiest way to accomplish this.
If you have any questions or would like to see some of the videos I have produced, please visit my website and if you like what you see, contact me so we can talk about your online success.

Connect with Marian on-line
www.facebook.com/marian.lasalle