Guest post by David Murray, program chairman, Strategic Video Awards
---
A brief history of the last 50 years in corporate video:
Corporate training films
begat
weird corporate promo videos
begat
dreadful corporate streaming videos
begat public embarrassment through paltry page views.
Funny Office Safety Training Retro Video! Hilarious!! 
'You and Office Safety' – Safetycare free prev
1984 Apple's Macintosh Commercial
Kevin's New Employee Orientation Cheesy Corporate EOE Video
Corporate communication types and marketers have now been forced to realize—finally!—that people apply the same standards for watching your video that they do for watching TV shows or the dozen or more YouTube videos they watch every day.
If it isn't grabbing their heart or their mind and shaking it violently, they switch it off. In a second.
Because they know that with one click they can find Jon Stewart joking, Jeb Corliss crashing or Volvo—Volvo!—
doing something completely insane.
Jeb Corliss Table Mountain Crash
Volvo Trucks – The Ballerina Stunt
Yep, corporate video makers have realized they can't get away with making corporate videos anymore.
And we hope you'll
enter your non-corporate corporate video
before our Oct. 26 deadline.
---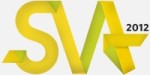 The Strategic Video Awards were created for everyone who uses video to communicate for corporations, associations, non-profits, public institutions, colleges and universities, PR firms and ad agencies, and custom publishers. The Strategic Video Awards differ from other programs in that we judge the effectiveness of the message versus the technical aspects of the video. For more information, go to: 
http://www.strategicvideoawards.com/