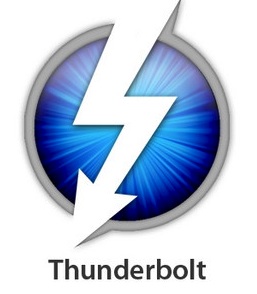 "AV Industry Challenges Brave Mac Techs Who Are Confined to Speaking In Terms of Re-Branding, With Little Success Given the Fact that They Are Unaware of Specs, Really want to Help, but Are Rendered Helpless by the Apple Core Design Team."  
Guest author Lorin Nelson
---
This is an issue that's hitting the A/V nerd community. Serious problems result when newer Mac's are tied in with "display port".  We're in the process of creating a reliable cure, but nobody else has done this yet.
OK folks, here's the scoop on the encoded Mac Display Port outputs.
They're no longer simply Display Port outputs. As of late last year, all new models of MacBooks, Air's, etc. now employ the Thunderbolt output.
It does the video output from the same size mini DVI, along with much more…..much more than we want it to do for our purposes.  Apple employees are instructed not call it a display port any more….which is a bit unnerving in itself.
Key quote from the specs:
"The cable is actually a crossover cable, it swaps all receive and transmit lanes, e.g. HS1TX(P) of the source is connected to HS1RX(P) of the sink."
In other words, it tries to "talk" to every piece of equipment in the signal path.
While we believe we have a few ways to conquer this little challenge, nobody really has a 100% reliable fix for this yet.  The EDID boxes that Bob suggested may very well to prove the most reliable way of fooling it by locking in the signal to a Thunderbolt compliant monitor first, then routing into our system.
Mac is getting too damn smart for it's own good.
Occupy Apple!!!
The deeper we get into this, the more interesting and painful it gets.  I didn't do all the research myself, I've just been compiling widespread conversations on the issue for a few weeks now. We've had an all-star cast looking into this including, San Francisco-based AV professionals: Luke Sullivan, Harold Brown, Dwight Kiyono, Bob Hines, Andrew King, Jaime, an Apple employee named Louis, Johnny Good, who's shaking his head in despair and cursing Apple, Lou Abaurrea and more.
Further clues for your reference:
Out of those to a VGA splitter might fool it if it's done in the right order with a compliant monitor.  I'll update as our misadventures in addressing this transpire, it'll be interesting but hopefully we can bail some other folks out with prior notice.
UPDATE: 6/16/2012
There is a line of products out there called HDFury:
It looks like the best solution for the emerging problem.
They're definitely on top of the situation.
Informative links:
Definition of HDCP/HDMI, etc.
The Display Nightmare:
http://www.hdfury.com/hdmi-hdcp/hdcp-the-display-nightmare/
Legality:
Please distribute this info as you see fit!
Lorin
---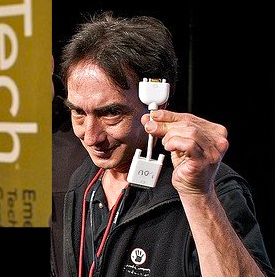 About the Author:
Lorin Nelson is a SF Bay Area-based Technical Panic Alleviation Technician. "I do the work you'd rather not do." He studied at BYU/Chico/Stamislaus/Santa Cruz, and regularly works on large scale AV events as a projectionist, composer, nerd and fire extinguisher.