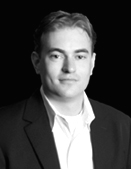 This article was published on May 28, 2008 and written by Troy Dreier of WebVideoUniverse who spoke with Dan Rayburn, executive vice president of StreamingMedia.com and online media expert and industry consultant about the Top 5 Mistakes of Online Video Creators.

Dan Rayburn gives sound advice to help remedy the "Top 5 Mistakes" that content creators and online video publishers can make. After reading through them you may think that it's pretty obvious but people can get caught up in either poor planning or incorrect assumptions.
I've paraphrased them below and you can read the full article here.

1. Not Thinking Like a Media Company
If you are publishing video you need to act like a media company and do the things that a media company would do because that's what you are. "That
means you should be acting like one by archiving and repurposing video
in different distribution forms, such as online, CDs, or downloads for
portable media players."
2. Focusing too Much on Technology and Not Enough on Content
Focus on the content and try to make it better by using quality creation and distribution tools. Make it available in as many formats and as possible.

 3. Not Measuring ROI
Take ROI (return on investment) seriously and really define how you plan to capture your metrics before you deply your videos. Define your goals, "creating brand awareness, creating a marketing campaign, spreading your message—and determine how you're going to measure effectiveness before you spend a dime."

4. Not Using Internal Resources
Start by taking a look at what you already have in-house rather than going out and buying the most expensive gear. Even the equipment in corporate videoconferencing rooms can be utilized when not in use.

5. Thinking Online Video Is too Costly or Complicated
The costs for publishing online media have dropped dramatically in the last 13 years with a plethora of free tools and services. "Streaming video isn't cutting edge and it's not Web 2.0. If you're concerned with the costs of getting started, talk to vendors and ask for a 30-day in-house trial of their products."

Article Copyright 2008 Jupitermedia Corporation All Rights Reserved.